The Pforzheimer Collection of Shelley and His Circle at the NYPL has recently acquired a photograph of a lost painting of the young Lord Byron, allegedly painted by the well-known portraitist Sir Henry Raeburn in 1805, when the poet at 17 years old.
The painting was seen briefly in the 1890s and was sold for $2000 in the early twentieth century to an anonymous buyer (via the dealer William Clausen, in the Salvador de Mendonca sale). It has since disappeared from view. This photograph, which was discovered in an album of Byroniana acquired by the Pforzheimer in 2014, is now our best witness to this compelling lost portrait of Lord Byron.
When he sat for this portrait, Byron would have just finished his term at Harrow or perhaps begun his studies at Trinity College, Cambridge.  He had become Lord Byron in 1798, but his poetic career was still ahead of him at this point. One sees the recognizable high forehead, curly hair, and wide collar that would become part of the signature Byronic look.
Some have cast doubt on the authenticity of the painting, as no record of Byron sitting for Raeburn seems to exist. However, Raeburn did paint a picture of the wife of Byron's godfather, Mrs. Robert Duff, around this time.  Anyone with more information about the painting is encouraged to contact us.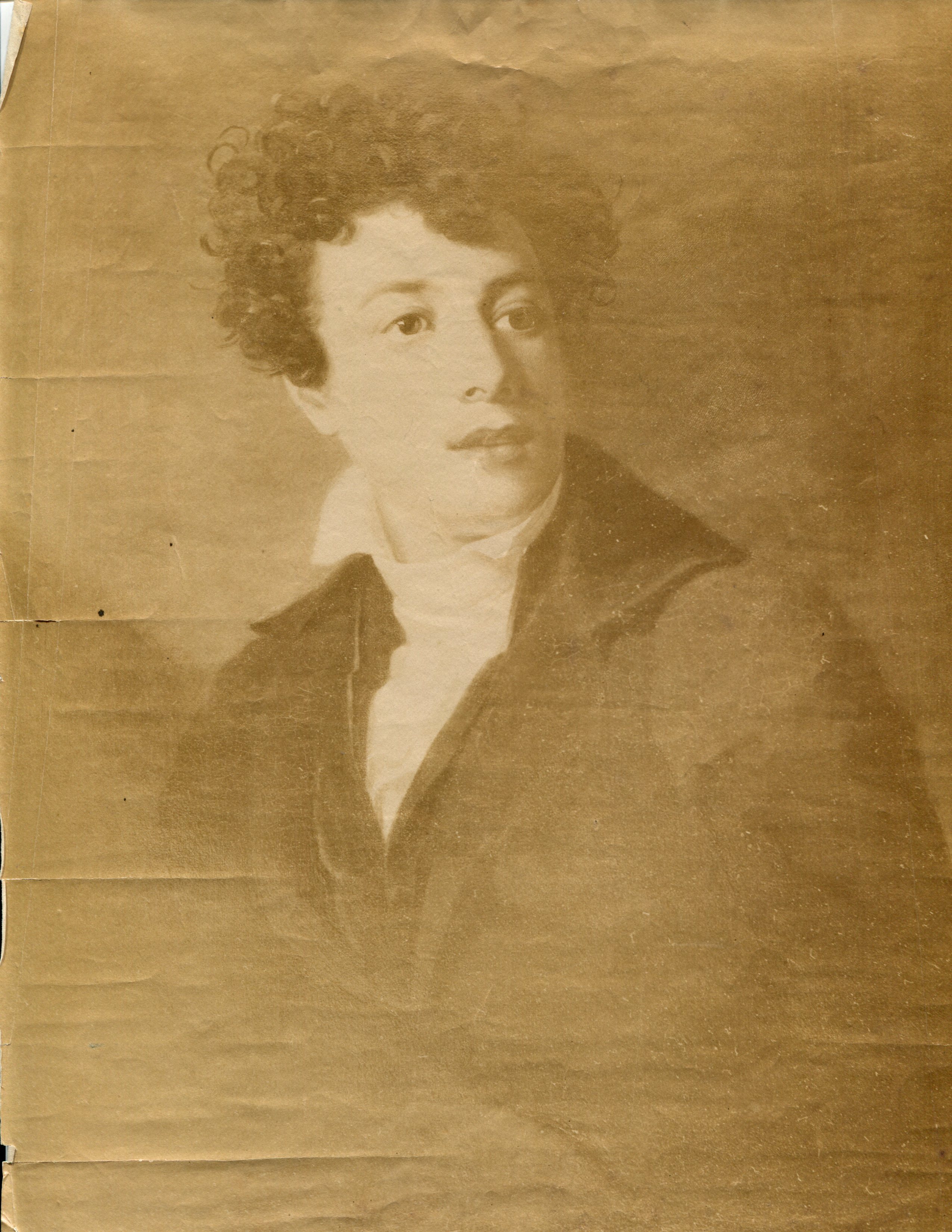 A rather poor copy of the painting was published in Byron the Poet, ed. Walter A. Briscoe (London, 1924):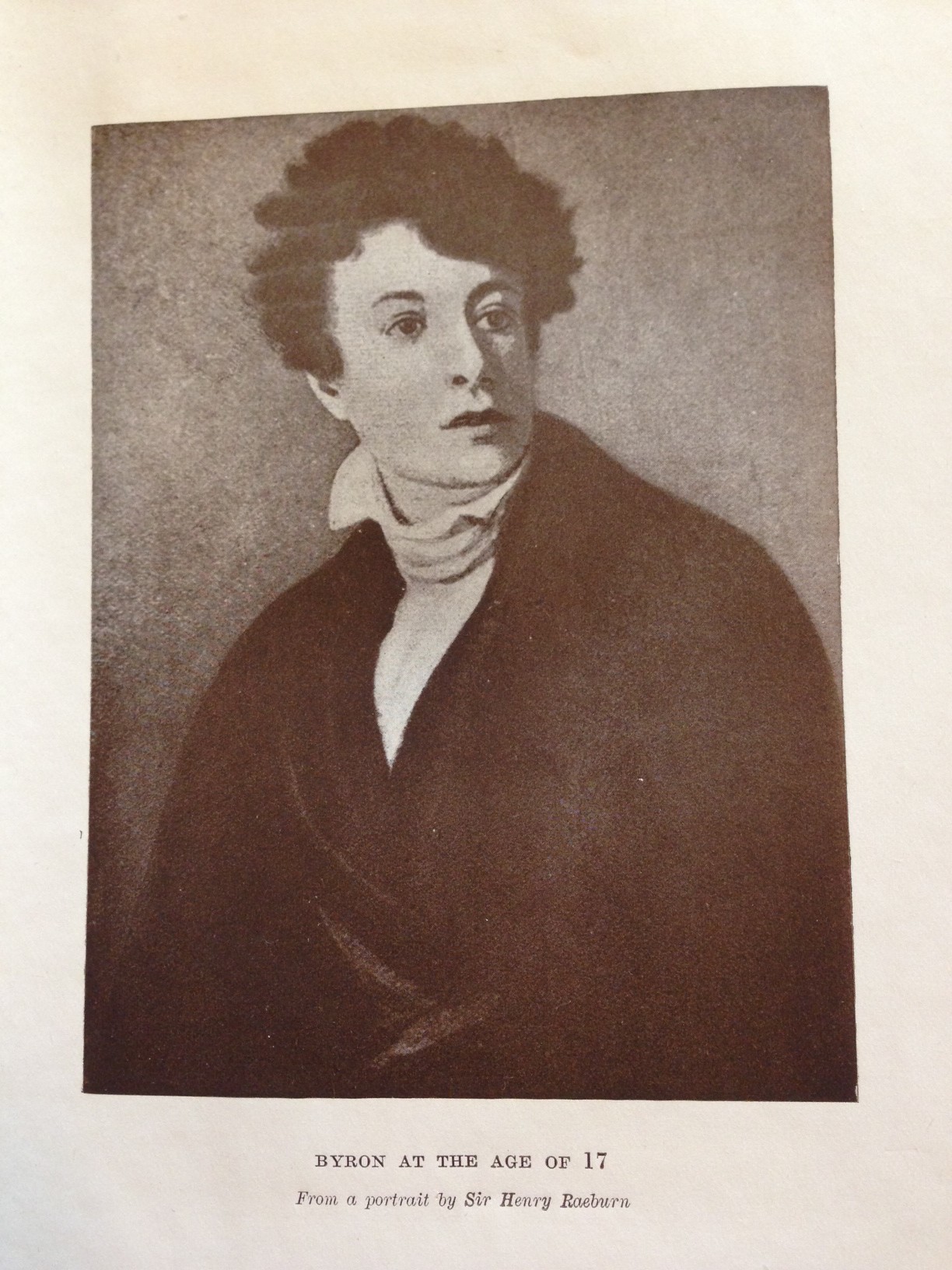 It was also imperfectly copied for Munsey's Magazine 17 (p. 332), as part of a report on the Mendonca sale of Byron relics.